OUR ROYAL PUBLIC SCHOOL ACADEMIC DETAILS

School Tie, Belt and socks will be available at school. Black leather shoes with Blue Uniform and White canvas shoes with the track suit & white Uniform must be worn. Student is supposed to wear only NAVY BLUE color sweater if required.
Every Student should attend the school in the prescribed uniform and have the ID card. If failed a fine of Rs.10/- will be charged. 
CLASSES : NURSERY –  10th Std
CURRICULUM: 
Grade 1st to 4th – CBSE SYLLABUS & 
Grade 5th – 10th – NCERT SYLLABUS
Medium of Instruction: ENGLISH 
Our curriculum comprises of a programmer to build a bright future for the young student community…. 
1) Classroom Based Teaching & Technology based teaching with the use of Digital Boards.
2) To develop an attitude for rapid and consistent learning among our pupils.
3) To develop in our pupils a healthy competitive spirit by conducting various competitions every month.
4) To inculcate the best of moral values in them.
5) To nurture in them high social values through quality education.
6) To help our pupils grow into complete human beings.
7) To inculcate universal brotherhood & togetherness by celebrating every national and religious festivals
8) Circle Time: Circle Time is an international best practice, integral to our curriculum, which serves as a great tool for the social and emotional development of children. It helps induce in students the key skills of; thinking, observing, concentrating, listening and speaking. The Circle Time activities are designed to engage all children in small group conversations and activities, with special emphasis on reflection and sharing. 
ADMISSION & WITHDRAWAL RULES ?
1) Purchase the Application form from the Administrative office.
2) Fill in the form, enclose it with the required documents and submit it within ten days.
3) Records to be enclosed: 
Nursery: Original Birth Certificate, 4 passport size photos of the child, 2 Passport size photographs of parents each.
LKG/UKG: Original Birth certificate, copy of Marks Card, 4 passport size photos of the child, 2 passport size photographs of Parents each. 
PRIMARY/HIGH SCHOOL: Copy of Birth certificate, Original Transfer Certificate, Copy of Marks Card, 4 passport size photos of the child, 2 passport size photographs of parents each. 
A) No student will be admitted without the submission of transfer certificate (TC) except for Nursery/LKG/UKG class, & School leaving certificate from the institution last attended.
B) Students who wish to withdraw from the school at the end of the academic year must do so by applying for the transfer certificate.
C) Intimation of withdrawal of a student from the school should be given in the prescribed form in the office at least one month in advance. 
MONDAY – FRIDAY
NURSERY & LKG: 9.30am – 12.30pm
UKG – 9.00am – 2.00pm
PRIMARY/HIGH SCHOOL: 9.00am – 3.00pm
SATURDAY
NURSERY/LKG/UKG: Holiday
PRIMARY/HIGH SCHOOL: 9.00am – 12.30pm
Every second Saturday is a holiday.
Note: School gates will be closed for the UKG, Primary & High School Section by 8.50am and by 9.15am for the Nursery & LKG classes. In case of late coming a fine of Rs.20/- will be charged. Drop your child before the above time and pick your child on the above given leaving time without delay. 
1) 75% attendance is compulsory.
2) In case of less attendance the child will not be allowed to appear for the Annual examination.
3) Leave will be granted only for genuine reason. Submission of a written application at least a day in advance is mandatory. Please enter the leave absence record in the Diary in the page given for the same.
4) A leave letter along with a medical certificate must be submitted to the office in case of absence for more than 2 days. If failed to do the above a fine of Rs.100/- will be charged.
5) Attendance on the first day after vacations and the last working day of the school is compulsory. Absence on those days will entail a fine of
Rs. 200 per day.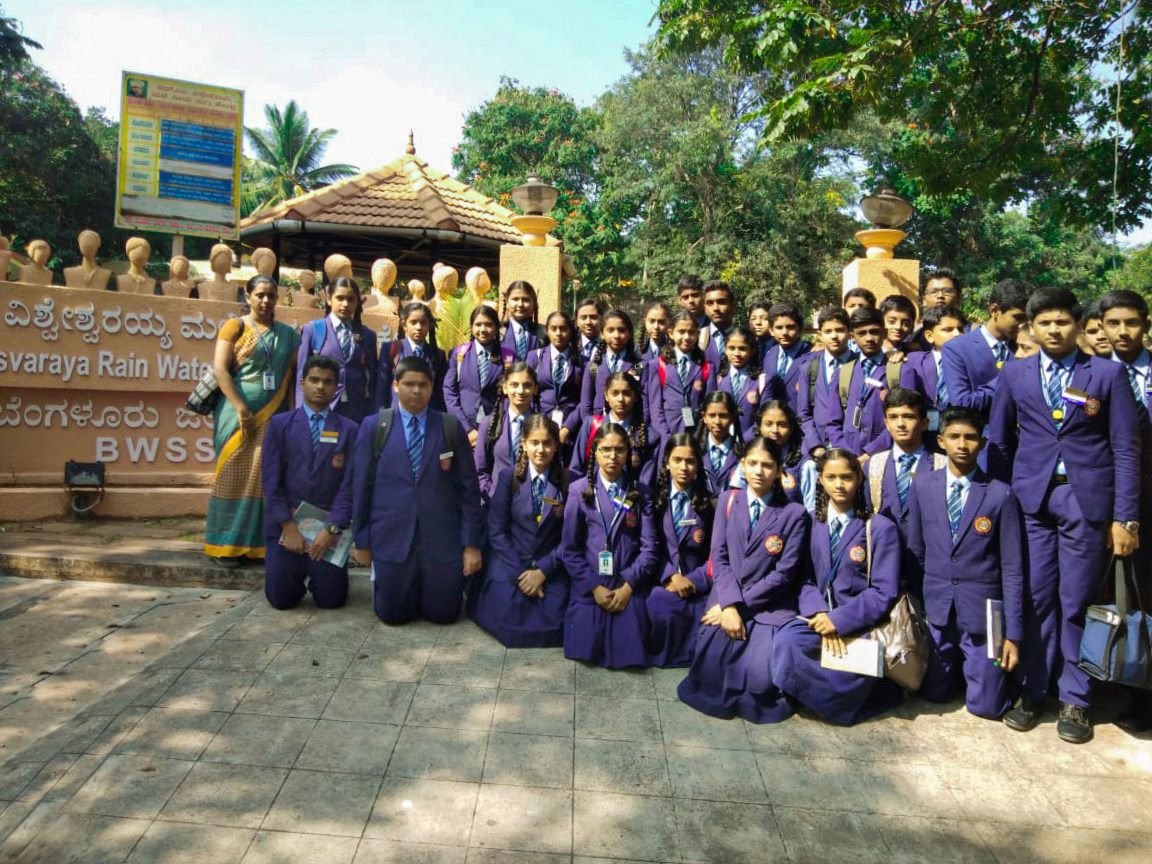 • Blue Striped T-shirt, Royal Blue Skirt( Mon,Tue,Thu,Fri)
• White T-Shirt, White Skirt. (Wednesday) 
• Striped T-shirt, Royal Blue half pant ( Mon, Tue,Thu,Fri)
• White T-Shirt, White half pant (Wednesday) 
PRIMARY /HIGH SCHOOL SECTION:

• Light Blue Half Shirt, Royal Blue Skirt with Blazer (Mon,Tue,Thu,Fri) 
• Track Suit (Wednesday & Saturday)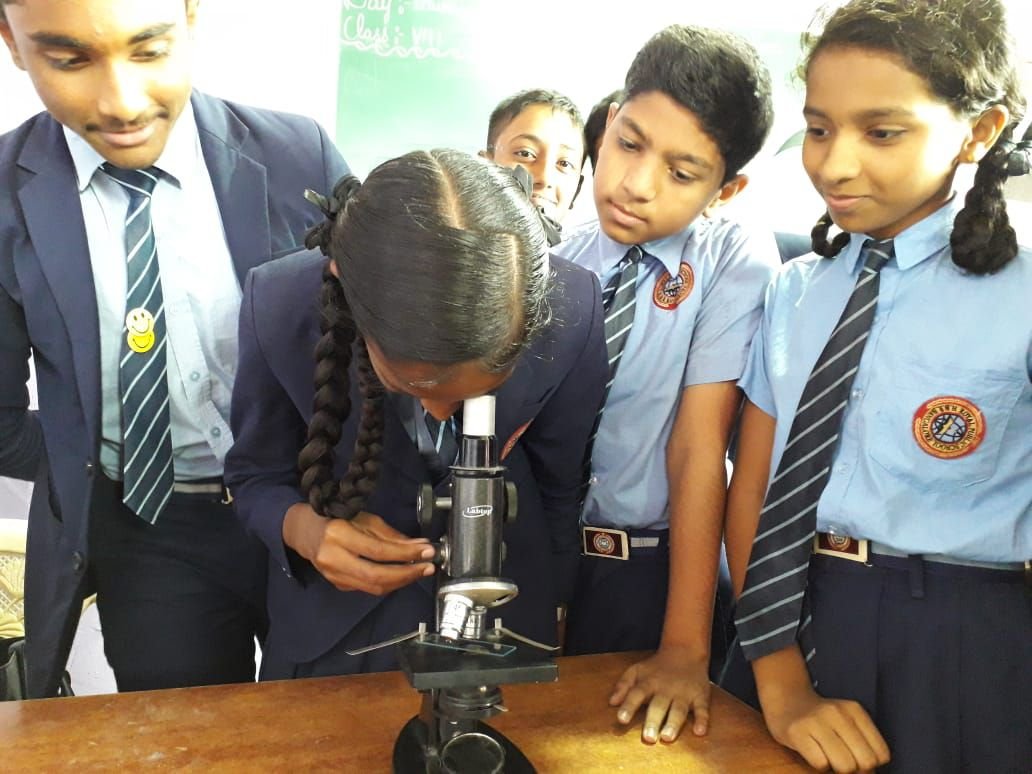 • Light Blue Half Shirt, Royal Blue Full Pant with Blazer (Mon,Tue,Thu,Fri) 
• Track Suit (Wednesday & Saturday)